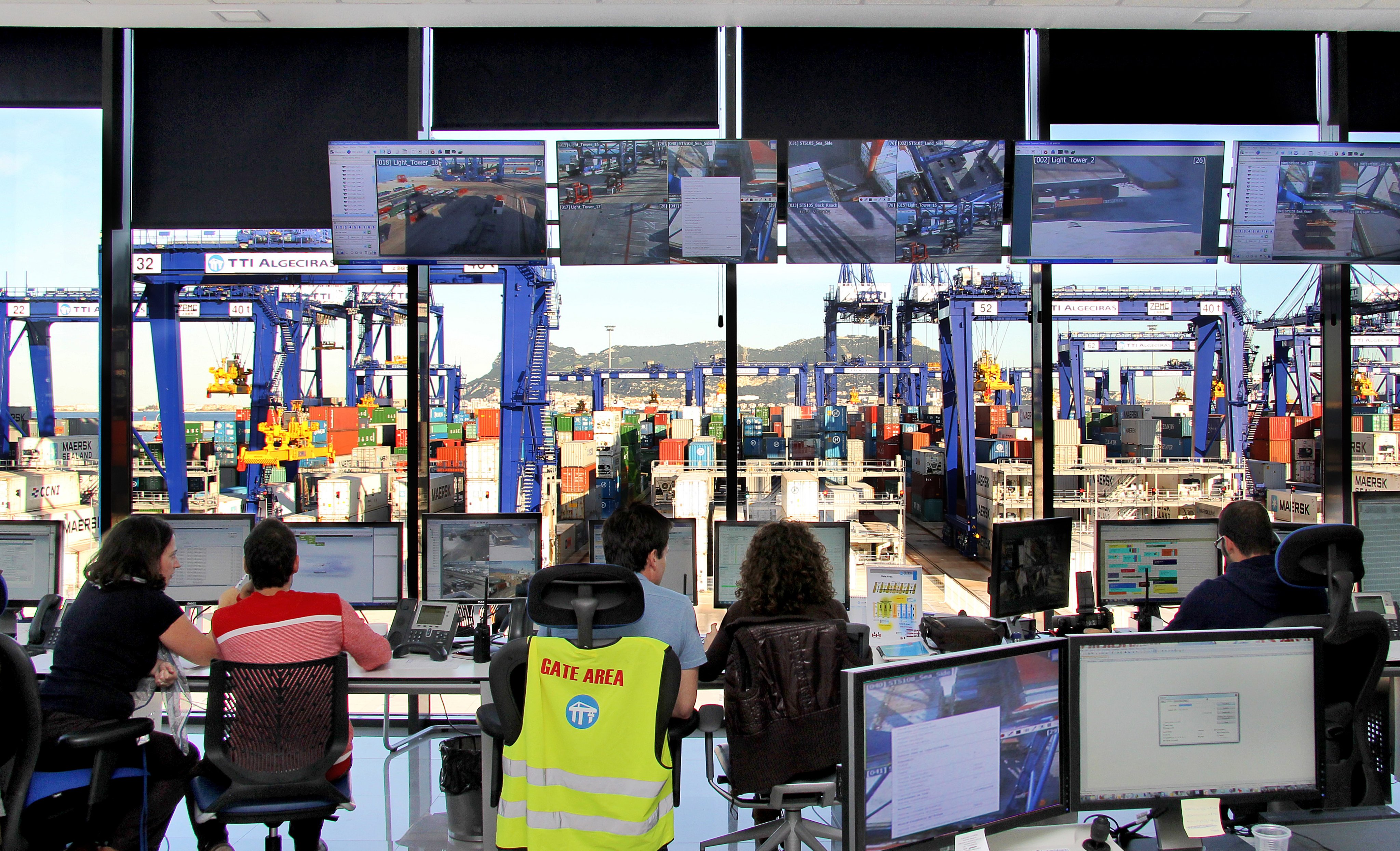 Few episodes have struck home the importance of ports quite like the ongoing coronavirus pandemic. Even as businesses of all manner have closed shop because of government regulation, certain organizations, among them ports, have remained open throughout - underlining their importance to the survival of economies. One such port is the Port of Algeciras in the Bay of Gibraltar - Europe's closest port to Africa.
Business Excellence has profiled many port authorities over the years, but perhaps none during a climate that comes close to what the coronavirus pandemic has brought to this industry. For this, and a number of other reasons, the Algeciras Port Authority (APBA) is a fascinating subject matter. Furthermore, its president, Gerardo Landaluce, was himself infected by the virus back in March of this year. Thankfully, he made a full recovery and ABPA has continued its operations largely unhindered. So, if anyone knows that the show must go on, it is the ABPA.
Overview
As is befitting a port with its location, Algeciras has an extremely colourful history. Originally a Roman settlement, it had to be rebuilt by the Moors in 733 after it was destroyed by German barbarians and vandals. It is widely recognized as the first port built by the Moors in Europe and provided a springboard into Iberia, where they remained for several hundred years. The name given to the port 'Green Island' is still used by its Spanish owners today.
Thankfully, Algeciras is now a centre of trade and prosperity for the Iberian peninsula. In 2019, it handled a total of 5.1 million TEUs, a new record for the port. Of these figures, Mr. Landaluce says: "Our total throughput was 109.4 million tonnes. In 2019, our imports and exports of containers grew by 14% and 8% respectively." The annual total also includes the milestone of 10 million tonnes of throughput in May, the highest figure any Spanish port has ever achieved.
It's not just cargo, either. Algeciras has also become a primary European cruise ship port. Regular routes now traverse the strait with North Africa, and combined, the Algeciras-Ceuta, Algeciras-Tangier Med and Tarifa-Tangier regular lines together resulted in a total of over 6 million passengers in 2019 - the first time that the milestone has been broken and hinting at an even more vibrant future tourism trade in Andalusia.
Business Continuity in The "New Normal"
The personal resilience shown by Mr. Landaluce back in March, when he continued work in quarantine, is reflected in his general attitude to how the shipping industry needs to respond to coronavirus. He says: "We were in completely unknown territory [at the start of the pandemic], where there were no protocols in place and we just acted as events unfolded. But the port has continued operations from minute one, with no break in traffic."
That's not to say that the port has remained completely unaffected. As Mr. Landaluce notes, the closure of Spain's borders has led to a 5% fall off in traffic over the course of the year, but says: "things are beginning to stabilize again and we're ready for whatever comes our way, preparing ourselves for what we have to achieve in the coming days and months," before noting that 140 people usually working at the port have been able to work from home during the pandemic.
Growth generating growth
The expansion of Algeciras container traffic - now being a destination of the world's 23,000 TEU super container ships - means that it has reached a point where investment will be required for it to continue growing. On this, Mr. Landaluce is unequivocal: "the progress of the port depends on its southern expansion," he says, referring to the planned expansion of the anchorage to the south of the existing port.
He continues: "For this, we'll need to raise 300 million from our own funds or from external investors. We've grown twice as fast as most other docks over the past few years and we're reaching the stage where we need expansion." For this, the port has developed a master plan with a time horizon of 2030. Among the plans outlined in the master plan in addition to those mentioned by Mr. Landaluce, is a maritime lagoon in the north of the port to continue its tourism growth in line with that of cargo.
Thankfully, the aim is for this growth to be as sustainable as possible. Under Mr. Landaluce' s management, the port has signed up to the AIVP (the world authority for port cities) 2030 agenda, among which is a range of 10 sustainability targets for ports to aim for. As part of this program, Mr. Landaluce has ordered all buildings under his organization's management to install photovoltaic solar panels to generate renewable electricity in-house.
Strategic Partnerships
Any port is only as useful as the reliability of its throughput and for that, ABPA calls on a number of partners and stakeholders, almost all of whom are local owing to the port's extensive history. Many of these maintain close relations with the port, having been founded by locals whose families have been employed in various parts of the organization over the decades.
Examples include Gabarras y Servicios S.A., a diversified shipping services company founded in 1981, whose founder members were former employees of the port authority. Other local firms which are offshoots of the port authority are Grupo Piedra, a logistics company founded in the port just under 25 years ago in 1996, Algeciras Mooring Services, S.L , Area Logistica Bahia de Algeciras and finally, Global Logistic Algeciras Port S.L
However, there is also a sizable international contingent of partners, as one might expect of a port of this size. These include APM Terminals Algeciras, the Dutch global container operating company, CMA CGM, the French shipping logistics company, and Pensinula Petroleum, the UK-registered firm which is the world's largest physical bunker supplier.
The winds of change
As trade logistics improves on the continent of Africa over the coming years - and all indications are that it is improving at lightning speed, we can reasonably expect to see significant growth in trade between the continent and Europe. As Europe's closest port to Africa, Algeciras is likely to be one of the big beneficiaries of this trade. Nobody knows this better than its port authority President, Mr. Gerardo Landaluce, who regularly refers to the port by its African name, Green Island. For Mr. Landaluce and the ABPA, business is very much a case of full steam ahead.