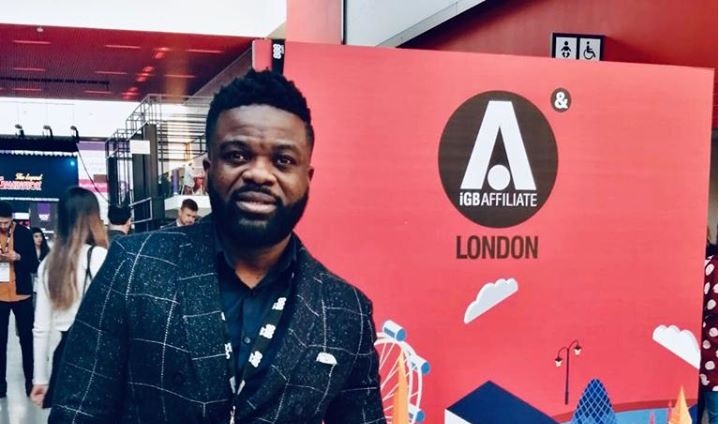 At a time when many UK businesses are struggling amid the economic storm brought by the coronavirus epidemic, one small team in Manchester offers an optimistic outlook on the future. Offers365, founded by Seun Olabisi, is an affiliate marketing company with a staff of just four and a client list which would be the envy of most marketing firms with teams five times bigger.
In the first half of May, the Northern Powerhouse Investment Fund announced it was awarding a five-figure sum to Offers365 to boost the company's headcount as it looks to continue on its growth trajectory. It's the latest step on a remarkable journey for the startup which only began a little over a year ago in 2019. We recently caught up with Seun Olabisi who shared a little more about this pocket rocket of a company he founded.
Small Firm with Big Ambitions
Offers365 was founded by Manchester native Seun Olabisi last year, who'd spent several years working in various project management roles and spotted an opening for a high-quality digital marketing firm. This was the genesis of Offers365. The company hosts links on a range of networks, including email marketing, mobile traffic, social media and voucher websites - an area of digital marketing that has allowed the company to reach scale at extremely quickly.
As Olabisi says: "we specialise in lead generation. Our aim is to drive traffic to landing pages for clients, generating leads and subsequent sales." By all accounts, they're over-achieving on that aim. Despite being little over a year in operation, Offers365 already has a portfolio of high profile clients in the UK, Europe, Australia and the US. These include blue chip companies like Amazon, Apple Music, Unilever, Nintendo, Nielsen, The Week and Lush Cosmetics. In all, it currently has over 500 live campaigns, with revenue being generated through leads, clicks or generated from the firm's affiliate network. If this is where they are after a year, the mind boggles to think where they could be after five.
But Olabisi is keen to keep his feet firmly on the ground. For now, the investment by the MPIF comes at just the right time for the fledgling marketing firm. "This investment is vital for us as a small firm in order to expand the business beyond what we have been able to do with our working capital. Employing new staff and expanding our product range will enable us to push Offers365 to new heights, supporting our ambitious expansion plans."
30 countries and growing
Offers365 is an example to small companies all over the UK. You don't need an office in the city of London to reach blue chips. You don't need a big team to achieve huge scale. And you don't need huge investment to beat companies with massive resources at their own game. This small 4-person team operating out of a small office in outer Manchester on laptops proves all of that. Don't expect Offers365 to stay small for long.
OFFICES
City Tower Manchester 
13th Floor, Piccadilly Plaza 
M1 4BT, United Kingdom
 
Cornelis Trooststraat 
Amsterdam 1072JB 
The Netherland