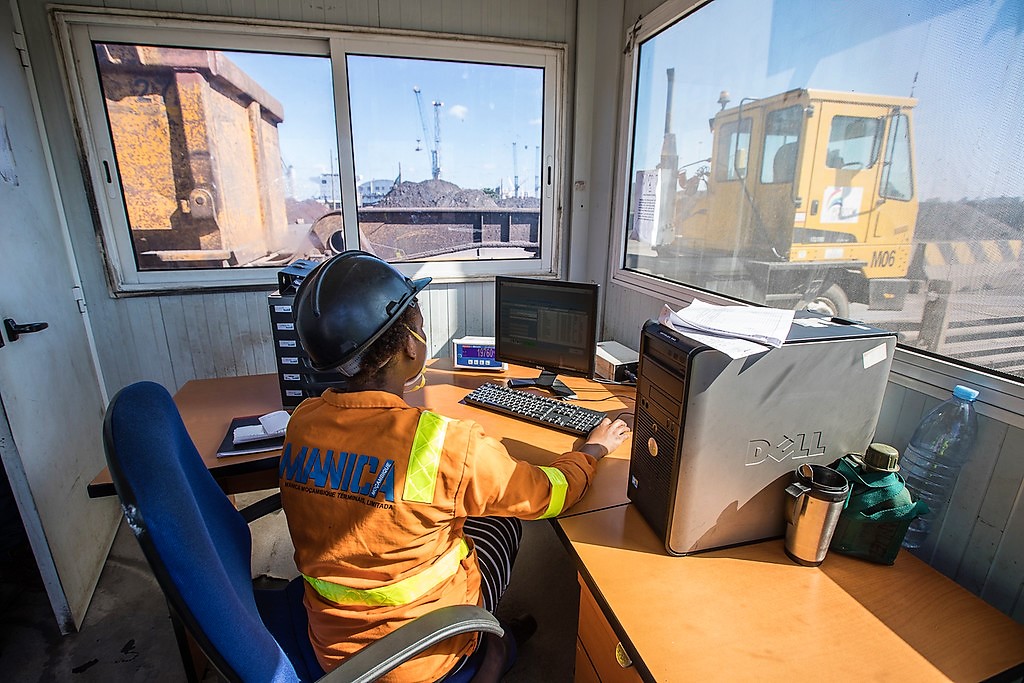 There aren't many companies which make it past the 100 years mark, but when they do, it's usually because they possess a combination of management and operational nous that few other companies do. These companies are all the more remarkable when they've succeeded in the face of a century of political upheaval.
The first paragraph could aptly describe Manica Freight, one of Mozambique's oldest companies. We recently caught up with Faruque Assubuje, Liner and Project Manager at Manica Freight, who was able to give us more colour on exactly why the company was able to reach and surpass that 100-year milestone
When Manica grows, Mozambique grows
Mr. Assubuje began by telling us a little about the company's origins, and in particular, its close ties to the history of Beira City (taking its name from the Portuguese word for 'shore'), a city for which port activity was fundamental for its economic and social development, including its role in the city's resurgence after the second world war.
He says: "our company is directly involved in structuring and construction of the "hinterland" railways and of Mozambican ports and is intimately linked to the history of Beira City – the place of its manifesto and evolution. Even today, Manica has one of the most iconic and architecturally magnetic buildings, Casa Infante de Sagres, built in 1930."
He says that the firm has been built on the vision of two remarkable founders, Julius Altson and Joseph van Praagh: "They played a key role in the current positioning of Manica due to their innovative spirit and to their risk approach. They worked without any compensation for the first 20 years, a clear reflection of their commitment to that vision and mission of the company and of their relentless confidence in the future."
Through their dedication and persistence, Manica began to grow against all the odds. And the growth was fast – primarily through the export to Europe of commodities such as chrome, minerals, sugar, maize, cotton and rubber. This contributed to the company being able to expand its operations to Namibia, Swaziland, Lesotho, Botswana and Africa's Atlantic coast.
Before long, Manica's ambition, combined with its operational excellence, allowed it to expand its sales network across continents, with clients as far afield as Japan and Venezuela. Its reach also made it an obvious candidate to open a travel arm, allowing it to diversify its operations and begin ferrying people as well as cargo.
Finally, in the 2000s, after several mergers and acquisitions, the firm was far larger – and more international – than the one that began all those years back in Beira. As Mr. Assubuje says: "In November 2000, Manica went through a profound structural change, as part of a regional initiative, and became a totally Mozambican company. This merger came to claim the importance given by the company to the local context, as it always proudly took into consideration the Mozambican traditions, habits and trends and combined them with world-class solutions."
Mozambique's benchmark for quality
Not only can Manica justifiably claim to be Mozambique's most international firm – it can also claim to be a benchmark for quality in the country. As Mr. Assubuje says: "Manica is proud to be the first Mozambican Company to be awarded by the acknowledged SABS ISO 9001-1998 for International Freight Services, under the operation of ships, international shipping, maritime services and warehousing."
Currently, the firm is also in the process of achieving an upgrade to SABS ISO 9001-2015. In addition, the company is a member of Multiport, the world's largest network of maritime industry operations, whose team works closely with Manica to ensure high standards of professionalism, integrity and quality in services provided.
Although the firm is diversified, Mr. Assubuje is keen to emphasize its core focus remains the broader shipping industry: "Ships Agency is still our core business, together with warehousing, clearing and forwarding. Despite the recent challenges in the shipping industry we still retained the number of staff to around 245 by reengineering some of our processes and diversifying into new areas of activity."
Partners and Suppliers
Manica has been joined on its journey by a number of industry stalwart companies and organizations, most notably Portos do Norte. Portos do Norte is a private Mozambican company, responsible for the management of terminals and movement of all kinds of cargo, making it an obvious close partner for Manica.
In fact, the partners and suppliers which work with Manica form a verifiable 'who's who' list for logistics in this part of Africa and beyond. They include local firms like Lalgy Transportes, Beira Grain Terminal, Caminhos de Ferro de Moçambique, the Maputo Port Development Company and Cornelder Beira.
A number of smaller domestic distributors also benefit from cooperating closely with Manica within Mozambique's borders. Many of these independent contractors also stand to gain from working with an ISO:9001 company in terms of training and knowledge transfer. As Mr. Assubuje points out: "We engage and employ an array of local vendors for those services that our group does not provide. Obviously, we have our own selection criteria and demand that these be met."
In addition, the relatively recent arrival of DPWM in the last 10 years – the Dubai Port World Maputo – was a clear indication of the growing influence, not just of Manica, but of Mozambique in general. What's clear is that new partners and suppliers are being added on an ever more frequent basis as Manica continues to extend into new geographies.
Well into its second century
Well into its second century, Manica can look to the future with optimism. It can be easy to forget that the gains the company made in the 20th century were made on the back of very little infrastructure. With the continuously-improving modern day infrastructure now at the company's disposal, it stands to reach huge rewards in the years ahead.
Mozambique's motto states, "Long live Mozambique, united from the Rovuma (a river in the country's north, marking its border with Tanzania) to Maputo." Thanks to Manica and its remarkable story, Mozambique can now claim not just to be united within its borders, but also connected to the rest of the world.