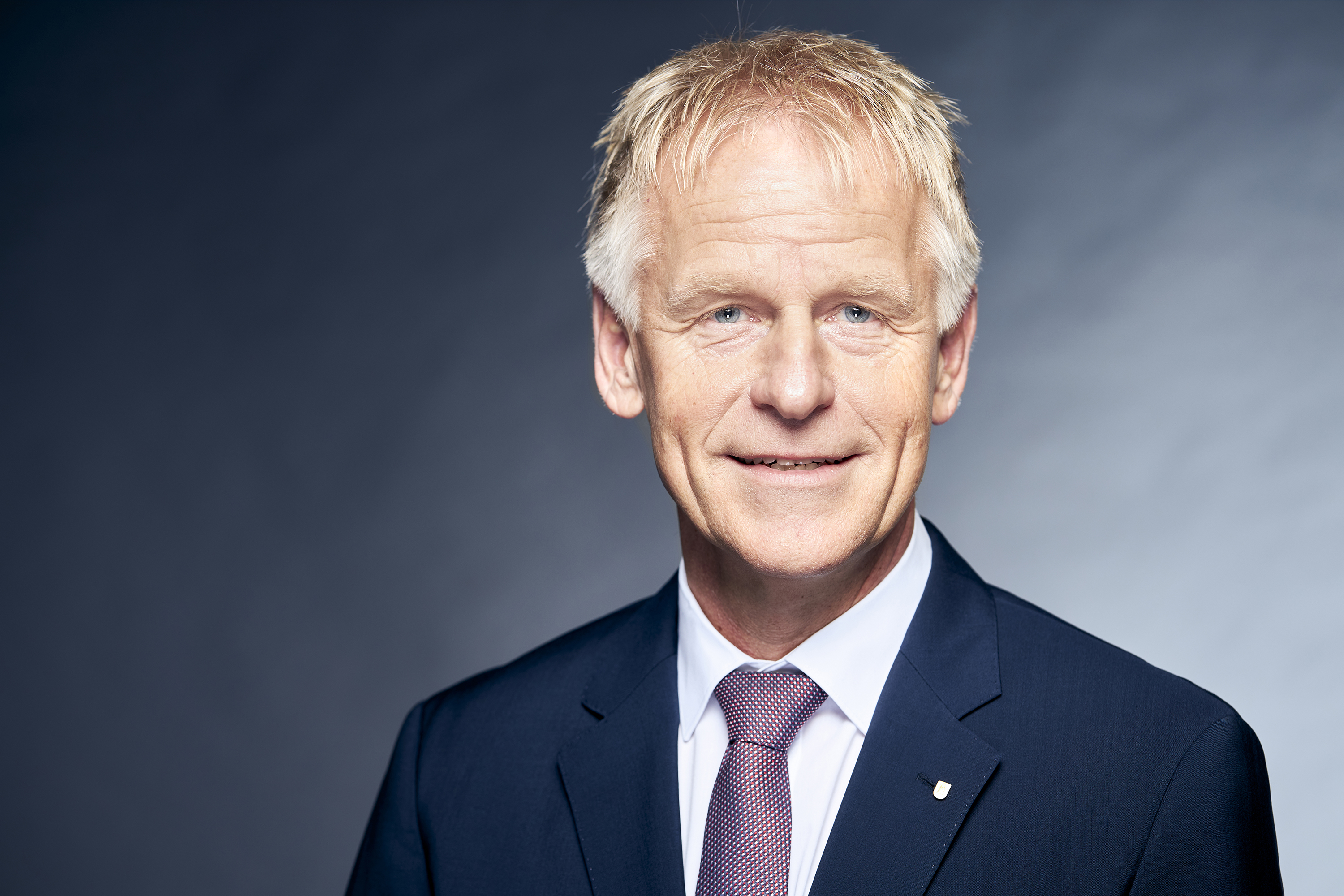 The port of Hamburg has a rich and coloured history. For over 800 years, it has served as Germany's main port, becoming the main port for Central Europe in the second half of the 19th century. And it has recovered from near destruction after both World Wars to become the third biggest port in modern day Europe - evidence if it were needed, of the port and the city's incredible resilience.
The Hamburg Port Authority (HPA) is the institution in charge of the management of the port and all administrative matters related to it. As a public body, its mandate is to oversee the port's operations, development, and the development and maintenance of its infrastructure. Business Excellence recently had the privilege of speaking with Mr. Jens Meier, CEO of the HPA about the port, its progress, and its plans.
A holistic concept
The HPA came into being in October 2005, bringing together a handful of separate bodies under one roof after 60 years. Its establishment meant that one public body was responsible for, among other things, the safety of shipping traffic, the port railway facilities, real estate management, the water and landside infrastructure, and the economic conditions in the port.
This means that Hamburg's port has a more holistic concept than most. Of this, Mr. Meier says: "This holistic concept allows us to keep the port and people in motion. Together with our subsidiaries Flotte Hamburg GmbH & Co KG, Cruise Gate Hamburg GmbH (CGH) and Cruise Gate Hamburg Terminal Eigentum Gesellschaft mbH (TEG), we ensure safe transport routes, an attractive cruise ship location and efficient communication both on the water and on land."
Keeping in motion for a modern port means continuous change. Hamburg can now be termed a 'Port 4.0', a term used to describe ports that maximize the potential of digital technology. "Innovative technologies and intelligent solutions help us to make the port an important motor for the country," says Meier. "It drives the value chain, leverages development opportunities and strengthens its international position."
Connectivity
One of the primary factors that gives Hamburg prominence over other well-developed ports in Europe is its connectivity with the rest of Europe. As Mr. Meier says: "we have a well-established hinterland network that gives us excellent connectivity with Europe and makes Hamburg a transhipment point for many companies. Few ports can compete with our logistical infrastructure, that includes rail, barge and truck terminals."
This infrastructure is a major contributing factor to the growing popularity of Hamburg, which handled around 5.5 million TEUs in 2020. The logistical strength of the port mentioned by Mr. Meier meant that customers had their choice of hinterland traffic, with 47 percent of goods being transported by rail, 2.6 percent by barge, and 50.4 percent by truck. When Jens Meier says that Hamburg is holistic, he means it.
Digitisation
As mentioned above, in the modern industry parlance, Hamburg is a 'port 4.0', being a port that takes full advantage of the so-called fourth industrial revolution. Meier says of this: "Our job is to ensure maximum efficiency, safety and economy in all areas of the port infrastructure. The processes necessary for this are supported by optimised IT and communications technologies."
He continues: "The control systems used by the HPA are world-leading, while the interaction between sensor technology and analysis, forecasting and information systems delivers huge efficiency improvements. The digital trend ensures that we will continue to maintain our leading position in Germany and Europe. This is not only good for business, it also protects the environment."
One manifestation of the digitisation of Hamburg port will be seen in its use of virtual and augmented reality. Meier tells us: "Our aim is to depict the entire port area, including all its infrastructure, in a 3D model. This means that not only buildings and streets can be seen on the monitor or through VR glasses, but the underwater environment can be visited virtually and brought to life. With this, planners, decision makers and citizens have the opportunity to glance into the future."
Sustainability
Digitisation tends to go hand in hand with sustainability and that is also one of the motivations behind the HPA's digital drive. Meier says: "Thanks to our smartPORT philosophy, the Hamburg Port Authority is achieving sustainable economic growth and maximum benefit for its customers and the people of Hamburg, while minimising its environmental impact."
He continues: "We do not view our sustainability actions and behaviour as an unwanted obligation – we see them as a rewarding task for the future. The HPA has a number of innovative projects and single traffic-limiting measures in our air purity strategy – in addition to LNG (liquefied natural gas) and onshore power. We are also focusing on the expansion of new capacities for green hydrogen in order to achieve the climate targets."
Business continuity through the pandemic
Covid 19 had a stark impact on the shipping industry, particularly during the first half of 2020. And although volumes have risen subsequently, Mr. Meier is the first to admit that the industry is not yet out of the woods, saying: "The Corona pandemic was and is challenging, but it also shows us that a crisis also offers an opportunity to break old ways of thinking and structures and to break new ground."
The HPA has flown the flag well for Germany during the pandemic, he says: "I am proud that the HPA - thanks to the possibilities that IT offers us, but also thanks to the commitment of everyone - have made it possible to ensure that the port remains fully operational. Our port performs an essential function in maintaining reliable supplies of products and raw materials for the economy and the population. I am also very grateful for the good cooperation with our employees, customers, partners and the other authorities."
The Future
The holistic approach taken by the HPA in its port activities has been one of its key strengths and one that it is keen to build on in the years ahead. Jens Meier says: "Our aim is to promote the locating of industry branches and value-added logistics in the port area in order to provide a consistent, long-term increase in value creation in the Port of Hamburg."
"Committed and future-orientated thinking and trading are the foundation for our day-to-day work: Our aim is not only to provide the conditions for a growing port, rather to actively promote and shape this development. That is the aim of the HPA – this is where all of our efforts come together."