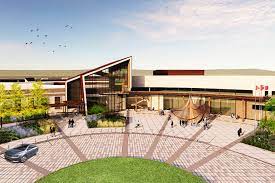 The EllisDon Infrastructure Justice consortium has been awarded a CAD1.2 billion (US$941 million) fixed-price contract for the Thunder Bay Correctional Complex project by Infrastructure Ontario and the Ministry of the Solicitor General in Canada. EllisDon Capital Inc., EllisDon Facilities Services Inc., EllisDon Corporation, Zeidler Architecture Inc., and DLR Group Inc. are part of the EllisDon Infrastructure Justice consortium.
The chosen consortium will be in charge of designing, building, financing, and operating the new 325-bed multi-purpose Thunder Bay correctional complex in Ottawa, which will replace the city's current jail and correctional centre.
On-site mobilisation and pre-construction work will begin in the summer of 2022, followed by construction in the fall. The project is scheduled to be completed in the fall of 2026.