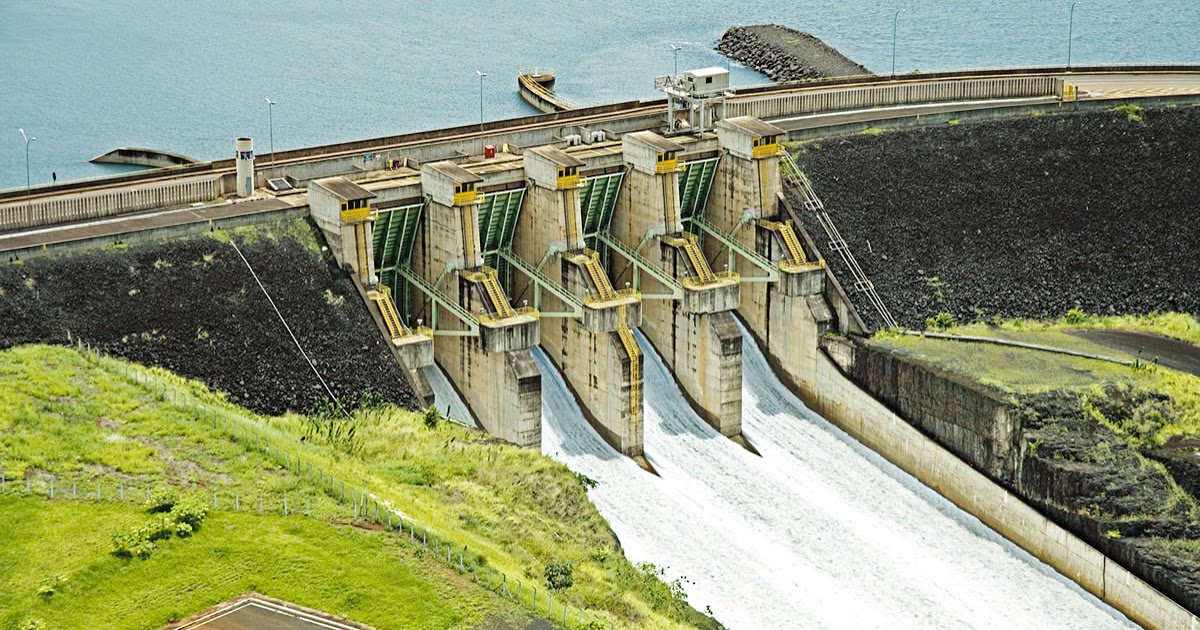 The Brazilian state of Minas Gerais is not as well known internationally as Rio de Janeiro or São Paulo, but the state may be the most important for Brazilians. Not only is it Brazil's largest state by territory - covering more area than mainland France - it is also a powerhouse of agriculture and industry, and home to several of Brazil's most important companies.
One such company is the energy firm, Cemig. With its headquarters in Belo Horizonte, the capital of Minas Gerais, it is responsible for around 12 percent of the electricity produced on the Brazilian national grid. As of 2018, it has over 50 power plants - most of which are hydroelectric - and owns around 6,000 MW of generation capacity.
Last year, the company celebrated 65 years providing energy to the citizens of Minas Gerais. For nearly 20 of those years, the firm has been listed on the Dow Jones World Sustainability Index, making it a benchmark for sustainability in energy production across the world. We decided to take a closer look at the firm and its operations and what's behind its impressive figures.
Origins
Cemig was founded in 1952, but its origins lay in Brazil's first hydroelectric plant, which was constructed in Minas Gerais in 1883. The primary purpose of that first plant was to serve a large mine in the area (Minas Gerais is the Portuguese for 'general mines'). Several hydroelectric plans soon followed, taking advantage of the abundant water resources in the state.
The Brazilian government was a key component in this policy. It passed legislation in 1891 which encouraged individual states to industrialize and hydroelectric plants began springing up everywhere in Minas Gerais. Most were private-owned entities and the industry remained highly fragmented.
However, the explosion of growth that occurred in Brazil after this, with mass European immigration, called for a more structured organization than had existed before. The Brazilian government began looking into the feasibility of a government-controlled entity, with modern electricity generation and distribution policies.
The result of this came in 1952 when the state of Minas Gerais founded Cemig, and to this day, the state remains its largest shareholder. At the outset, the company's power generation focus was to serve the state's significant mining industry but as it grew in size, it became more influential in the region, encouraging industry and diversification into different sectors.
This led to it forming the Institute of Industrial Development in Minas Gerais, subsequently responsible for attracting some of the world's largest companies to the state. It also helped to make Minas Gerais the second wealthiest state in Brazil. Cemig wasn't just charging the state's electricity grid - it was charging its economy as well.
Brazil's energy company
Just 20 years after its foundation, Cemig had emerged as the country's dominant electricity company. Its presence was no longer restricted to Minas Gerais, as it began providing energy across the country. In 2018, Cemig is present in 22 Brazilian states and also has operations in Chile. Its interests extend as far as cable television, internet and telecommunications.
When the government began deregulating the energy industry in the mid-1990s, Cemig was a company that stood to benefit from the deregulation. However, it needed investment to bring its infrastructure into line for the 21st century. When it listed its shares on the São Paulo stock exchange  in 1997, it opened avenues to capital that hadn't existed before.
Now, Cemig is present on stock exchanges in São Paulo, Madrid and New York. Its 130,000 shareholders are spread across over 40 countries, meaning that while the firm still has its headquarters in Belo Horizonte, it can now claim to be a truly international energy company - as further testified by its interests in Chile.
Contributing through Culture and Sustainable Practices
The management at Cemig see their responsibility in Brazil as extending far beyond electricity production. As a result, the company's influence extends to every part of life in the state of Minas Gerais, notably in culture. Cemig is a partner of the Secretary of State for Culture in the state of Minas Gerais, sponsoring a number of significant cultural events every year.
The statistics speak for themselves. In 2016, the company sponsored over 120 cultural projects, providing R$11.24 in total. The firm estimates that over 1 million people have already partaken in cultural events and attractions that it has sponsored. These include the state's philharmonic orchestra, the book biennale in Belo Horizonte and the local art gallery.
In terms of sustainability, the firm is already a benchmark not just in Brazil, but globally. Its origins are in sustainable energy and that's still the backbone of the company's operations. On top of this, the company runs a number of initiatives which stress the importance of sustainability inside and outside the firm.
These include the Special Tree and Network Integrated Management Program (Premiar), which aims to establish strategies aimed at maintaining urban trees, the Light for All Program, which looks at means of providing universal access to electricity (still a serious issue in poorer parts of Brazil) and Peixe Vivo, which seeks to look after the native fish population of Minas Gerais.
Beating a path for the rest to follow on
It's encouraging to think that Brazil, the world's fifth largest economy, obtains over three quarters of its electricity from renewable resources. With the country's expertise in the area of hydroelectricity, this number will grow in the future. Cemig is one of the firm's leading this charge, constantly looking for ways to build on its existing hydroelectric network.
Its R&D arm, Cemig Research and Development is developing new methodologies, processes, software, material and tools to improve its network on an ongoing basis. It currently has a range of projects in 12 different research fields. Given how well they've done in the past, you wouldn't bet on them not having serious success in the future as well. It's little wonder the company's motto is: "our energy, your strength."