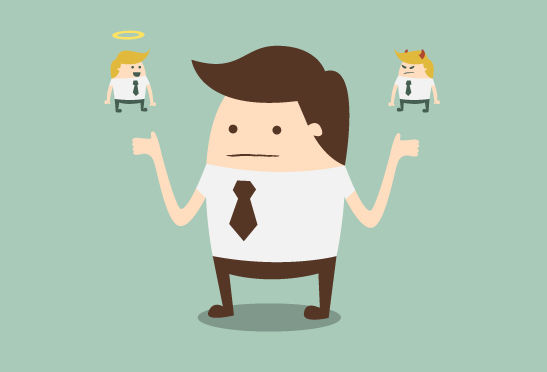 Earlier this year, The Channel Partnership undertook research in partnership with The Leadership Foundation to examine the relationships between sales and marketing professionals in businesses. A thousand sales and marketing professionals were interviewed to understand why disconnects and communication breakdowns are so common between sales and marketing teams.
Our report, Sales and Marketing: Best of enemies or sworn friends? found that although sales and marketing teams both value marketing, tensions, misunderstanding and a lack of communication between the divisions is putting their business success at risk.
Fifty seven percent of respondents reported that a lack of a cohesive strategy was a source of problems with their organisation's go-to-market approach. They claimed less than two-thirds of marketing activity was part of a long-term plan, and that more than a third is unplanned and reactive. Almost a third felt that marketing activities were too driven by short term goals and admitted that around a third of planned marketing activity doesn't ever get implemented – so ends up being a waste of time and money.
Two thirds of respondents said the divide between marketing and sales teams is driven by the fact that the teams are set different targets and objectives. In addition, nearly two-thirds felt that political conflict between senior managers was a cause of disconnect between the teams. Poor communication between departments, a failure to value each other's contribution to the business, and lack of understanding of each other's roles were also highlighted as issues by more than half of respondents.
Another major bugbear for 59 percent of sales executives is that marketers don't spend enough time talking to customers and so don't understand how their products or services create value for them. Over half of sales executives also said that marketers lack understanding of the sales role and equally, over half think the marketing team don't understand what the sales team needs to be successful. Forty eight percent claimed that marketers lack commercial awareness.
It would also appear that many businesses are failing to get their sales and marketing managers to work from a common set of objectives and targets, and to fully understand each other's role and value.
These misunderstandings are ultimately leading to a lack of alignment in organisations which will impact business success. Only 16 percent of marketers felt that all of their go-to-market activities were fully aligned today. A range of factors were highlighted that limit their ability to build fully integrated plans. Lack of budget was identified by 27 percent of marketing people as a very significant obstacle, as well as a lack of direction from senior management (26 percent) and lack of time (24 percent).
Disconnects are no good for any business, because each team has a crucial role to play in the go-to-market strategy of the organisation. Any conflict will naturally result in a less than cohesive approach, ultimately undermining the ability to drive sales revenues.
All these issues culminate in sales and marketing executives both claiming the other doesn't understand their needs and the contribution they make to the business. The fact that marketing is perceived as not understanding the needs of salespeople reflects another common issue, which is the perception that marketing fails to take responsibility for the end-to-end go-to-market process.
On a more positive note, sales people do value many marketing activities. A wide range of marketing activities were rated as 'valuable' by at least two-thirds of salespeople, including building brand awareness (83 percent), generating sales leads (83 percent), developing compelling propositions (81 percent), and providing market insight (81 percent), which suggests the commonly held view that sales people don't value marketing is overstated.
While they may value these activities, however, there are clearly deep rooted issues that need to be addressed between sales and marketing teams in many companies. One solution is for these organisations to improve go-to-market planning, driving better alignment between marketing and sales activities and breaking down communication barriers within their businesses. If both teams are involved at the start of the planning process and share business objectives and goals, a go-to-market strategy is much more likely to have the desired result.
Very often B2B sales and marketing teams are selling complex solutions with long sales cycles. It's rarely a straightforward process and usually requires a multi-faceted approach whereby every element works together to deliver a clear and compelling message.
It might not always seem like it and our research clearly suggests there are major conflicts to resolve, but ultimately sales and marketing are on the same side. The UK still teeters on the brink of recession and the rest of Europe continues to struggle. There is limited economic growth predicted for 2013 and all forecasts point to the fact that companies will have to work harder than ever to ensure they survive. This leaves a very important role for sales and marketing teams to play.
Poorly aligned and disconnected sales and marketing teams can fundamentally undermine the go-to-market efforts of any B2B organisation and must be improved within any business looking to thrive this year. Companies need to build integrated go-to-market plans, which are jointly developed and owned by both sales and marketing.
Senior leadership therefore has an obligation to ensure they are working as an effective single team if they're to maximise their chances of success. In the end, those organisations able to deliver a fully aligned go-to-market approach will have the best chances of driving profitable growth, regardless of a gloomy economic outlook.