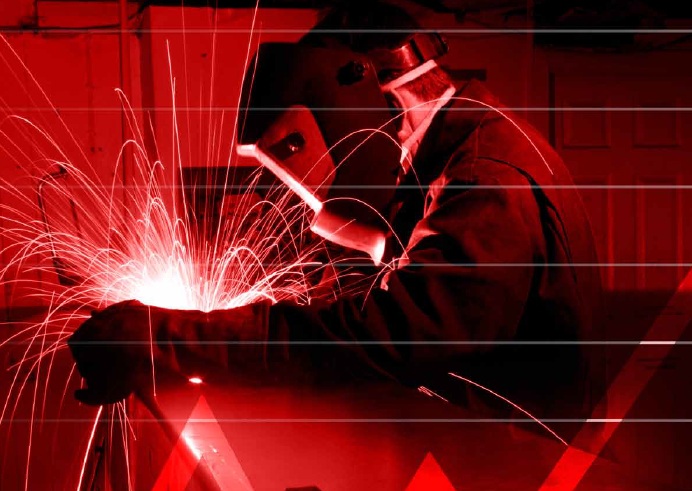 Manufacturers in the industrial machinery and equipment sector are increasingly seeking new strategies that will enable them to take advantage of improved market conditions.
The capital-intensive, cyclical nature of industrial machinery and equipment (IME) means that any contraction of expenditure hits the industry hard. When activity picks up in an upturn, usually starting from construction and transportation equipment, followed by capital-goods equipment, it is often very different from the activity of the previous cycle.
The good news is that data shows that conditions have significantly improved over the last couple of years, with revenues and profit margins returning to pre-crisis levels. The bad news is that there are still factors in place restricting the successful exploitation of these opportunities.
Top of this list of challenges is complexity. As seen in a recent IDC Manufacturing Insights survey, more than 50 per cent of companies in the IME industry expect the level of complexity to increase or significantly increase over the next three years. No one expects there to be less complexity in the future.
As may be expected of an industry that manufactures sophisticated, large-scale equipment, there is a higher than average expectation for an increase in operational and IT complexity. Consequently, IDC Manufacturing Insights predicts that over the next three years, IME manufacturers will undertake a number of critical business initiatives aimed at driving out complication from operational processes and IT systems.
Guiding this change will be improved customer fulfilment. According to the survey, improving customer fulfilment is the most important business initiative for industrial machinery and equipment firms over the next three years. Improving overall service level is a critical differentiating factor, and industrial machinery firms need to stay closer to customers to create more engaging relationships.
Consequently, most firms are keen to undertake new strategies that do not merely lead to creating new products but are focused on adding value-added aftermarket services around them. The emphasis on customer fulfilment will generate a better understanding of requirements, which in turn will lead to new services and products.
Nearly 80 per cent of respondents want to sustain growth by selling more value-added services, while mere product innovation was cited by less than 50 per cent of respondents. Attempting to maintain a competitive edge in difficult times, IME firms have sought to provide their clients with aftermarket services such as product life-cycle management, consultancy round the development of remanufactured products, and offering repair, maintenance, and overhaul services.
With this change in business model—from products to services—industrial machinery organisations need to completely rethink the way they go to market. The first and most important process they need to improve is their ability to understand where the market is going with better demand planning and forecasting. This is particularly important for aftermarket services and spare parts.
When it comes to the development of actual new products, many industrial machinery manufacturers are keen to improve over the next three years. Combining design and development with the need to launch the product in the market at the right time, in the right locations, with the right features, and with the right quantity and quality has proven tricky for many IME manufacturers. However, the process—spanning many different organisational silos, including marketing, supply chain, operations, and engineering—is crucial for mastering complexity.
As a result, many IME firms are now looking to significantly shorten the supply chain. More than 60 per cent of respondents are focusing their cost containment initiatives outside the four walls of their enterprise. Their key strategy is focused on reducing the number of suppliers.
The aim behind these drives to master complexity is simple—to sustain more growth. This is a major shift from the pure cost-cutting initiatives of the recent past, and suggests that the industry is entering an upturn.
IT has proven to be a significant internal challenge in driving this growth. Research shows that IME manufacturers understand the inadequacy of their current IT systems and the main concerns are system fragmentation, the lack of a collaborative environment and the intelligence of information, both internal to the enterprise and external along the value chain.
More than 60 per cent of industrial machinery respondents feel the IT systems they have in place are ineffective or inadequate to support current business challenges. This is especially true for those businesses looking to exploit the developing opportunities in the aftermarket.
ERP is seen as a major culprit—nearly 70 per cent of IME manufacturers believe their ERP system does not provide them with fast decision-making capabilities. This is due to their current ERP system not offering collaborative or social networking-style features that increase productivity, and because the ERP is too complex to integrate with other applications.
To bring about this modernisation and better align IT to the product/services mix, IDC Manufacturing Insights has identified 'four IT forces'—cloud computing, social business, mobility, and big data analytics. These have been identified as they are able to deliver IT productivity and business value simultaneously. IDC Manufacturing Insights expects machinery organisations to make foundational investments in these technologies to improve the value of their IT systems, particularly their ERP systems.
Julian Archer is industry director, EMEA, at Infor. www.infor.com